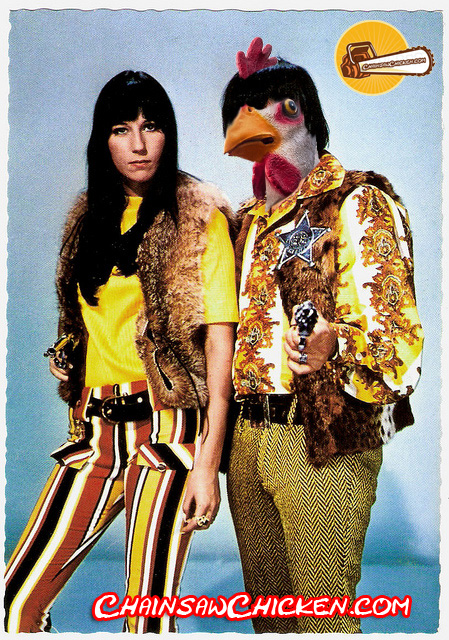 Yes, before there was Sonny and Cher, there was 'Mavet and Cher'. They had a moderate career in the Haight-Ashbury district in San Francisco.
When Mavet learned that his stage name meant 'death' in Hebrew, he decided to use his actual name being Mortimer Chicken.
But Mortimer and Cher as a stage name didn't fly in the entertainment world. Next, they were just 'Morti and Cher'.
Both Rolling Stone and Creem magazine panned their first 45 release called 'Butterflies and Buffalo Solders' (an anti-Vietnam war song) with both magazines using the same negative phase "Morti and Cher" should be "Mortified and Cher".
That was the death null for the singing duo.
If you happen to own the 45 of Morti and Cher on Dunghill Records it is worth a mint. (A breath mint.)