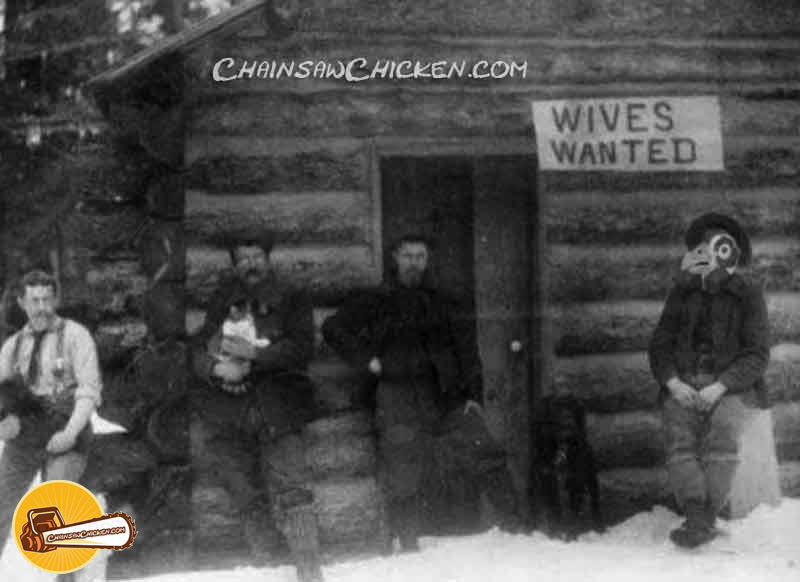 'Deadpan' Chicken, an ancestor of Chainsaw Chicken during the gold rush in the late 1800's, joined his fellow miners in advertising for wives. The result of this advertising was the basis for the 1970's movie 'Paint Your Wagon' .
In this movie multiple miners claim shares of a female similar to shares in a gold claim.
Ahead of his time, 'Deadpan' filed a claim for the one wife that answered the ad and became available.
Rather than doing multiple shares for her like a 'time-share', he filed a claim for just her feet which lead to the first documented foot fetish reported in Yukon Territory.
No word remains on the other 'territories' open for claim.