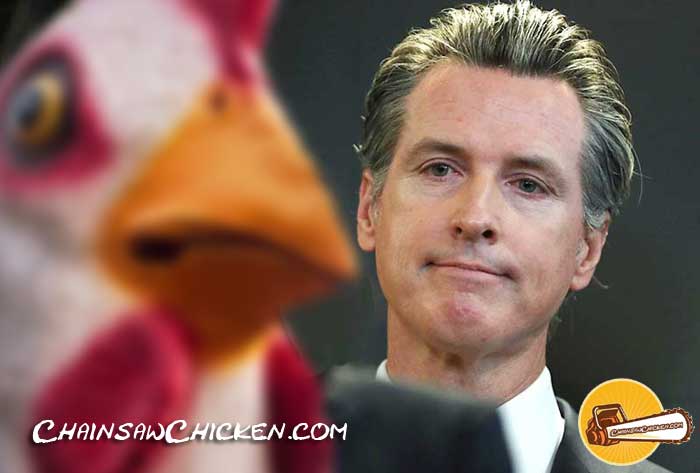 This week Chainsaw Chicken announced that he was officially throwing his hat into the ring as a replacement for soon to be recalled California Governor Gavin Newsom.
"Tick Tock"is all Chainsaw would say at his presser.
When the reporter from CNN challenged Chainsaw's credentials making him worthy of running the 3rd largest economy in the world, he continued with the same "Tick Tock".
Again questions were shouted "Now that the Governor has reached a million signatures on the recall, do you have something else to say? How do you expect to win?".
Chainsaw decided to open up some and make a profound statement. "I will copy the most successful election in American history. I will refuse to discuss any issues, I will put a 'LID' on my campaign days around 9 AM most days….. Oh… and everything is FREE. No one will need to pay for anything again unless you make over a Billion dollars a year. THEY can pay for everything. SO remember, FREE, FREE, FREE!"