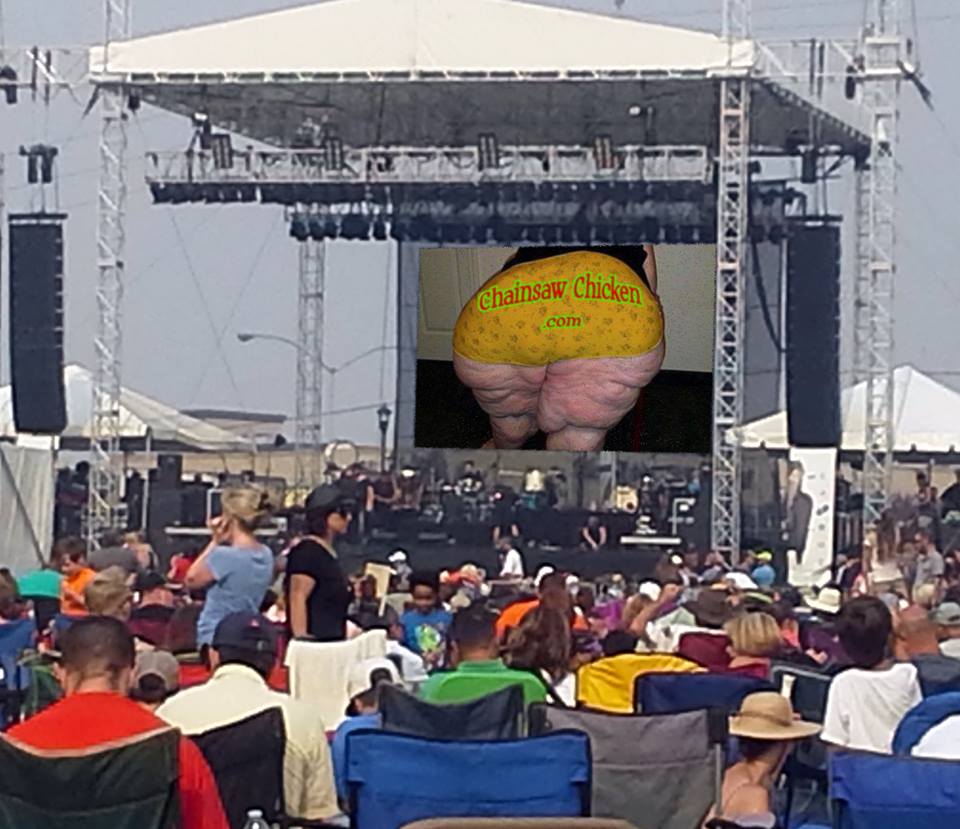 Chainsaw Chicken-Fest 2018 took place with many top rated bands. Bands performing many hits from the 50's. through the present. Music included the following;
Zac Brown Band played 'Chicken Fried', The Lost Trailers played 'Chicken Fried Feet' , Cowboy Troy played 'I Played Chicken With The Train', The Voice Of Harlem played .Chicken Noodle Soup', Garth Brooks played 'Dixie Chicken', Johnny Cash played 'Tennessee Stud', John Anderson played 'Chicken Truck', Little Feat played 'Dixie Chicken', The Meters played 'Chicken Strut', Hasil Adkins played 'Chicken Walk', Bent Fabric and His Piano played 'Chicken Feed' and Andre Williams played 'The Greasy Chicken' .
While chicken was not allowed on the menu of the vendors, for obvious reasons, the food was quite delicious. All beef corn-dogs, elephant ears and corn on the cob.