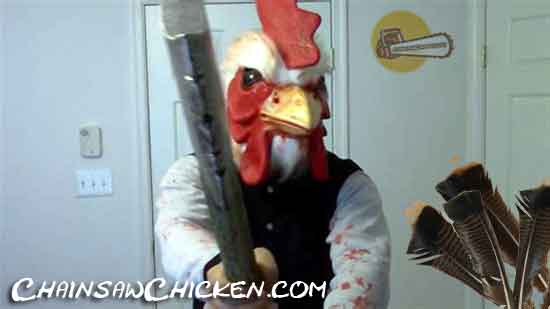 It was a Turkey Invasion at my uncle's home!
What a slaughter! My uncle, George 'Patton' Chicken knew how to deal with the intruders.
With his home defense bat in the ready position you could hear him say…
"When you put your hand in a pile of goo that used to be your buddy's face…." WHAM!!!
"You win by making the other poor bastards dies for their country…"  KER WACK!…
"I'm gonna kick that paper-hangin' bastard's ass… " WHAM!…
"Come here, you sons of bitches… Right between the eyes"… SLUG!
"It's gotta be Thanksgiving somewhere in the world…." BANG!
As the turkey's began to stack up….. one more slipped into this home invasion.
George continued "If everyone is thinking alike then somebody isn't thinking…" SLAM!!!