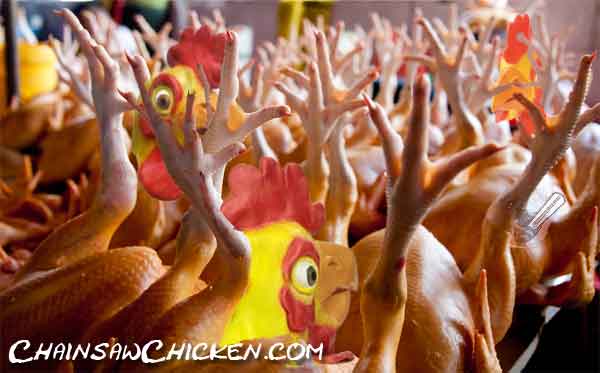 A new adult party place was launched outside of the regional headquarters of Tyson Chicken in Springdale, Arkansas.
While admittedly these establishments are clearly not for everyone, the popularity of adult party businesses have been increasing throughout the country.
In this photo, taken by a local newspaper reporter who was also attending the launch, shows the great number of attendees celebrating the opening of "The Coup" as it was known.