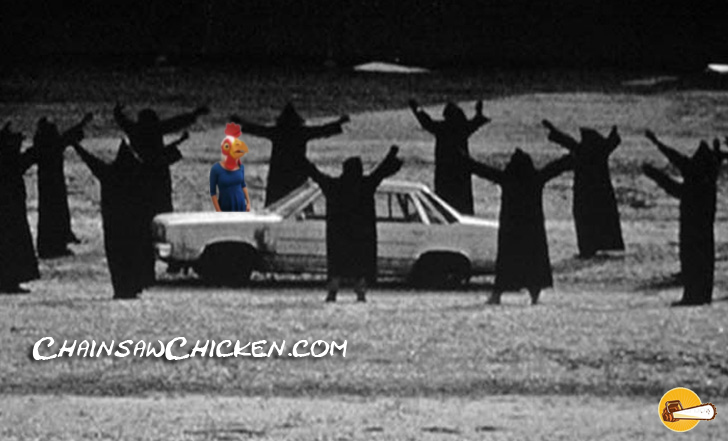 My niece was driving in the badlands of New Mexico last week and evidently took a wrong road.
She followed it for miles until her TomTom GPS device stopped saying "Turn around and head back to the last town" and started saying, "Don't Stop, Whatever you do! Your goose will be cooked".
She called me on her cell phone ( yes she had coverage, so you KNOW she doesn't have service with T-Mobile, AT&T or Verizon). She told me what her GPS was saying.
Well…. You know I HATE Turkeys and a goose is the next worst thing!
I got very upset and told her to stop and talk with the next person she sees and ask directions. Explain to them how no one knows where she is or that she is even gone.
I explained how that will get her more sympathy in their response.
I told her to say she was only helping deliver this old car to a college roommate who was not expecting her. A total surprise.
Apparently it worked. While I have not received any direct calls from her, she did send me this photo of a prayer service she attended.
Later I received a second photo of an outdoor open pit fire with a cooking spit across it with a very large leg of lamb or something roasting, so they must have had a potluck after services.
I am expecting to hear from her sometime soon.