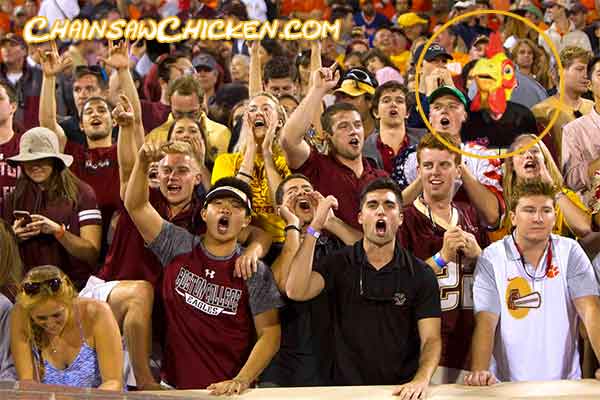 Last week, my cousin Brandon Chicken was at the Boston College vs Clemson game.
Just like what is happening all over the country at football, baseball, soccer (nee football), NASCAR races, school board meetings..(well, maybe not school board meeting.. yet). The crowd, usually in outdoor settings spontaneously begin to chant "Let's go Brandon".
But is it "Let's go Brandon"?
I could swear it is something more colorful. If you can find a copy that is not 'beeped out', I think it's something like "F*** Joe Biden". Take a listen for yourself.
But since the media can't stand that and a CNN reporter says it was a cheer for Talladega winner, Brandon Brown.
Well, everyone got the message and took ownership derailing the concept and now they can openly chant "Let's go Brandon" when it actually means "F*** Joe Biden"!
But Brandon Chicken refuses to believe that. Instead, when he goes to ANY outdoor game or match and the crowd shouts "Let's go Brandon", he stands up and says "I'm Brandon"! I'M BRANDON!!!… Thank you so much! Where am I going?"