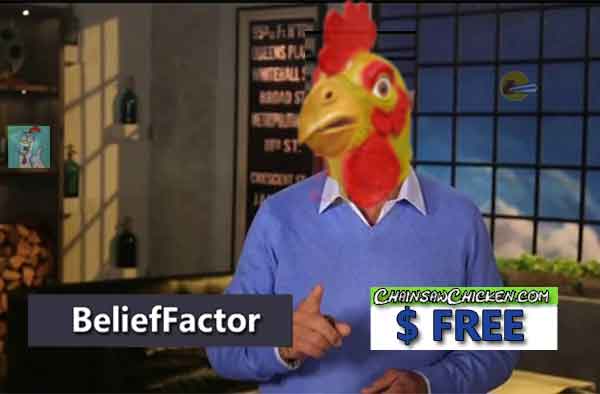 Hi friends! Boone Chicken here.
You see this site from my cousin Chainsaw?
We lovingly refer to it as Belief Factor.
A Belief factor of what is real and eye opening.
I view it every day.
If you're in pain right now from the garbage on other sites,
you have a choice to make. You can stay in pain or you can at least
try the three-week prescription of ChainsawChicken.com for less
than the cost of chicken feed.
See if we can get you out of pain with  'belief factor' calming.
It's free!