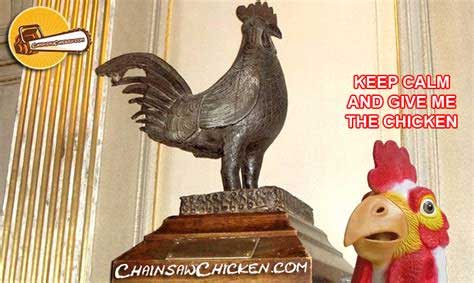 This statue was brought to Britain 119 years ago. It was removed from display at Cambridge University in 2006 over a 'racism' claim.
The bronze cockerel, was known as the Okukor.
IN 2006, the College's student union passed a motion. They insisted it should be returned to present day Nigeria after they claimed British troops 'looted' it in 1897.
But it never got there and Chainsaw Chicken has filed a claim to have it handed over to him as being an obvious relative of the poser.
He's ready, but there is no further word on the disposition.