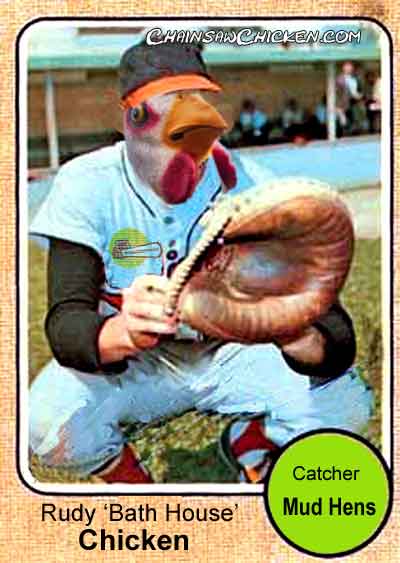 One of the lessor known members of the Mud Hens was their catcher, named Rudy 'Bath House' Chicken.
Rudy was a very friendly guy to the team. Always the funny guy in the locker room, especially in the showers.  He was known to frequent bath houses in each city the team traveled to. That's how he acquired his nickname 'bath house'.
When Sports Illustrated did a story about 'Bath House', he was quoted to say, "I am frequently asked in each of these visiting bath houses, if I would consider trying 'pitching' rather than 'catching'. I always say I don't like to 'pitch'. I'm built to be a 'catcher'".
Rudy's career suddenly ended in the late 70's due to some medical concerns and intervention by health authorities involving an unknown illness.