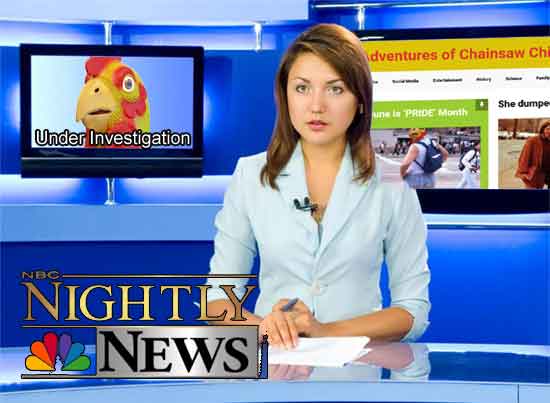 Today the January 6th committee of the House of Representatives announced unofficially that their investigation is now adding Chainsaw Chicken to their list of potential defendants to be subpoenaed.
A clerk who wished to remain anonymous stated that "While we know he was not in the Capitol, not in the rally, not in the D.C. area and probably was not even watching on Television, we believe he was a contributing mastermind to the entire attempted cue. For the German watchers, and since this is Hitlerian in comparison, it's called the beer hall putsch".
NBC Nightly News believes this is true and factual and it will be using the story as a lead for several days until this perpetrator is brought to justice.
The only comment from Chainsaw Chicken was "Putin did it"!