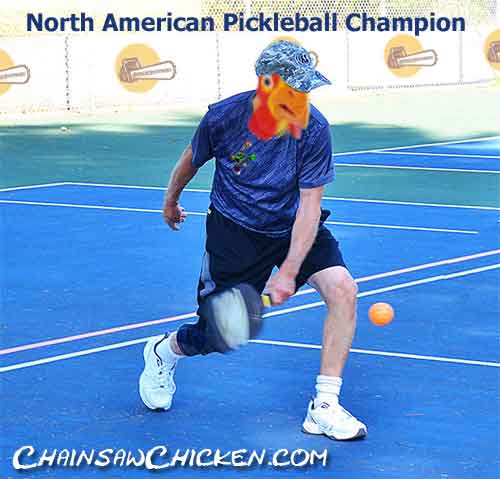 Last week, Chainsaw Chicken successfully defended his North American Pickleball Championship title at the event named for him at the courts in the Pickleball Mega-center located in Hollywood Park, Florida.
In this tournament, Chainsaw faced three different regional champs in a best of five play.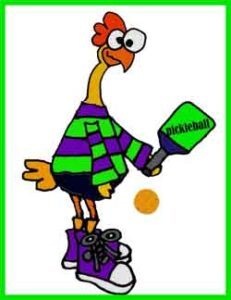 A commemorative patch has been awarded to all participants in the Chainsaw Chicken Invitational Pickleball Tournament.
National attention began to be focused on this trending sport. So much that the Biden administration and it's confederates have suggested that Pickleball is infrastructure.
So you too can expect to have pickleball courts in every community with a population over 250 people.
We will look for you on the asphalt.