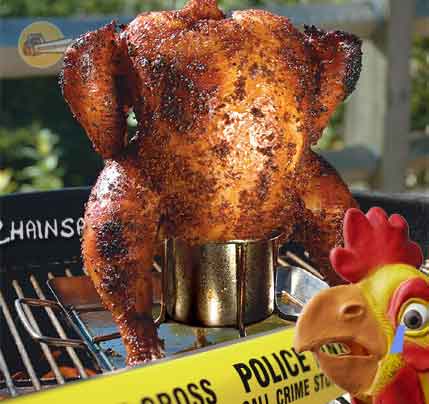 Crime is out of control. Look at the latest tragedy.  One of my dear sweet cousins joined the ranks of the cult-like, ritualistic slaughter of chicken for this summer. My cousin was so consumed by the heat of the flames that all distinguishing traits were destroyed. We can't even tell the sex.
"This will probably be another unsolved mystery that will end up in the cold case department", stated detective Sargent Bela Sticko, "In fact, it looks like it may end up in the cold cut case, he joked, in poor taste".
The callousness of the officials involved is a disgraceful…
"Even if the perpetrator was caught, the D.A. would likely just release 'em anyway," added the Sargent.