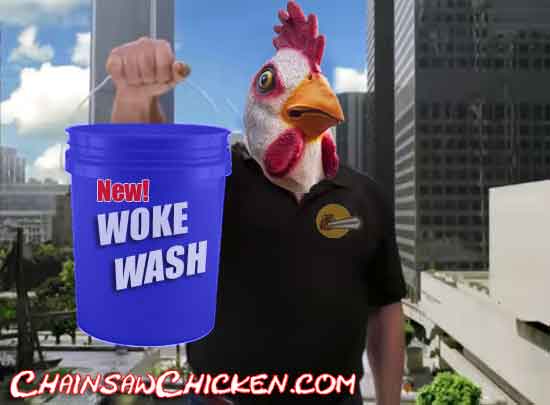 Have you noticed a sudden decrease in your social woke-ism? Have others noticed your lack of being sufficiently woke, as well?
Do you know someone, such as your spouse, parent or neighbor that are secretly conservatives or even members of that evil political party here in the USA, that really needs to be 'immersed' in to the Woke culture?
Now you can boost all those needing more woke-ism with New Woke Wash!
Simply get Woke Wash in the new 5 gallon size, bring the garden hose around and add 4 and a half gallons of water, pour in 2 quarts of apple cider vinegar, stir in the baggy of secret ingredients, wait for the foam to subside and simply submerge your head for 1-2 mins.
Once your eyes are clear, take a look in the mirror. If you don't get a warm, fuzzy feeling of wanting to change the United States in every way, you may need to reapply.
So ask for it by name, "Woke Wash"
Woke Wash will last for weeks as long as you keep it in a cool and dark place.