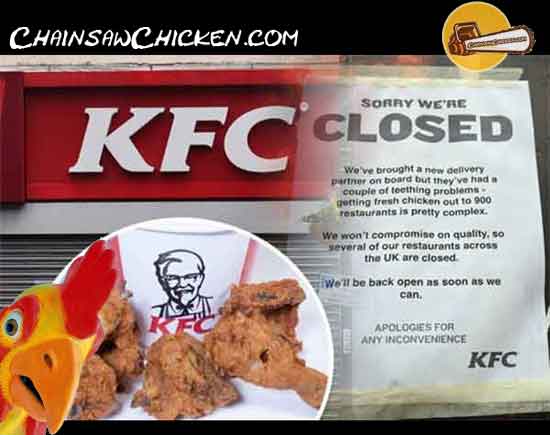 Justice and Equity. Yes… two of the hot buzz words floating around in school, the media, even in some churches.
Finally, I can see how 'Justice' and 'Equity' can be applied to my life. Want to know how?
Justice, in my case, is the world running out of chicken parts for restaurants and fast food. Some are closing. This means the less chicken available for the meat eaters of the world, the less of my relatives have to be slaughtered.
Equity, also in my case, is the need to use something other than chickens for this. Why not turkeys? It would be very tasty, I'm sure.
I can see it now. A chain of fast food places called 'Kentucky Fried Turkey'! MMmm MMMmmm good!
Wait a minute. We can go farther than that for equity. How about…
KFF (Kentucky Fried Fish)…
KFF (Kentucky Fried Frogs)…
KFD (Kentucky Fried Dogs, it works in China and North Korea)…
and for those vegans out there,
KFE (Kentucky Fried Eggplant)…
Seems only fare. Quite equitable, if you actually apply it to something other than getting votes.
And if you have to have KFC, make it Kentucky Friend Cats.
Yea, that works.